Riya Collective Now Consigns Designer Bridal Pieces!
When asked what we have learned while working on Riya Collective that would be most surprising to other people we give this fact: we have learned that there is huge demand from brides and grooms of Indian weddings in the US to rent their designer Indian outfits or buy pre-loved rather than buy them new.
It makes total sense: this is the one item you will ever buy that you know you will only wear 1 time and it is one of the most expensive items of clothing you will ever buy. Those two characteristics make it perfect for rental or buying second-hand. And yet...many people believe that brides and grooms are sentimental about their wedding dresses and want to show them to their kids someday and take them out of the closet on their anniversary each year.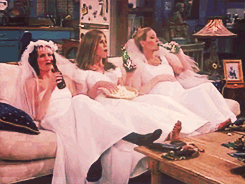 We're here to tell you those days are gone.
Today's boss (and imminently practical) brides know that if they can get access to gorgeous, designer wedding wear without breaking the bank or traveling to India, that's a great option to explore. 
And on the other side of our marketplace, brides and grooms whose wedding just ended now want these massive pieces of clothing out of their closets and hopefully to recoup a bit of what they spent on it.
Today we are launching a consignment bridal clothing marketplace for Indian clothes (think Poshmark for Bridal Indian clothing). 
If you're interested in giving us your bridal pieces go here for more information and here to see our current bridal collection for rent/buy. 
We're excited to be one step closer to making Indian clothing of all types accessible in the US. 
[If you're curious about how Riya Collective works in general check out our blog post that has our general overview, and email us any time at [email protected]!]